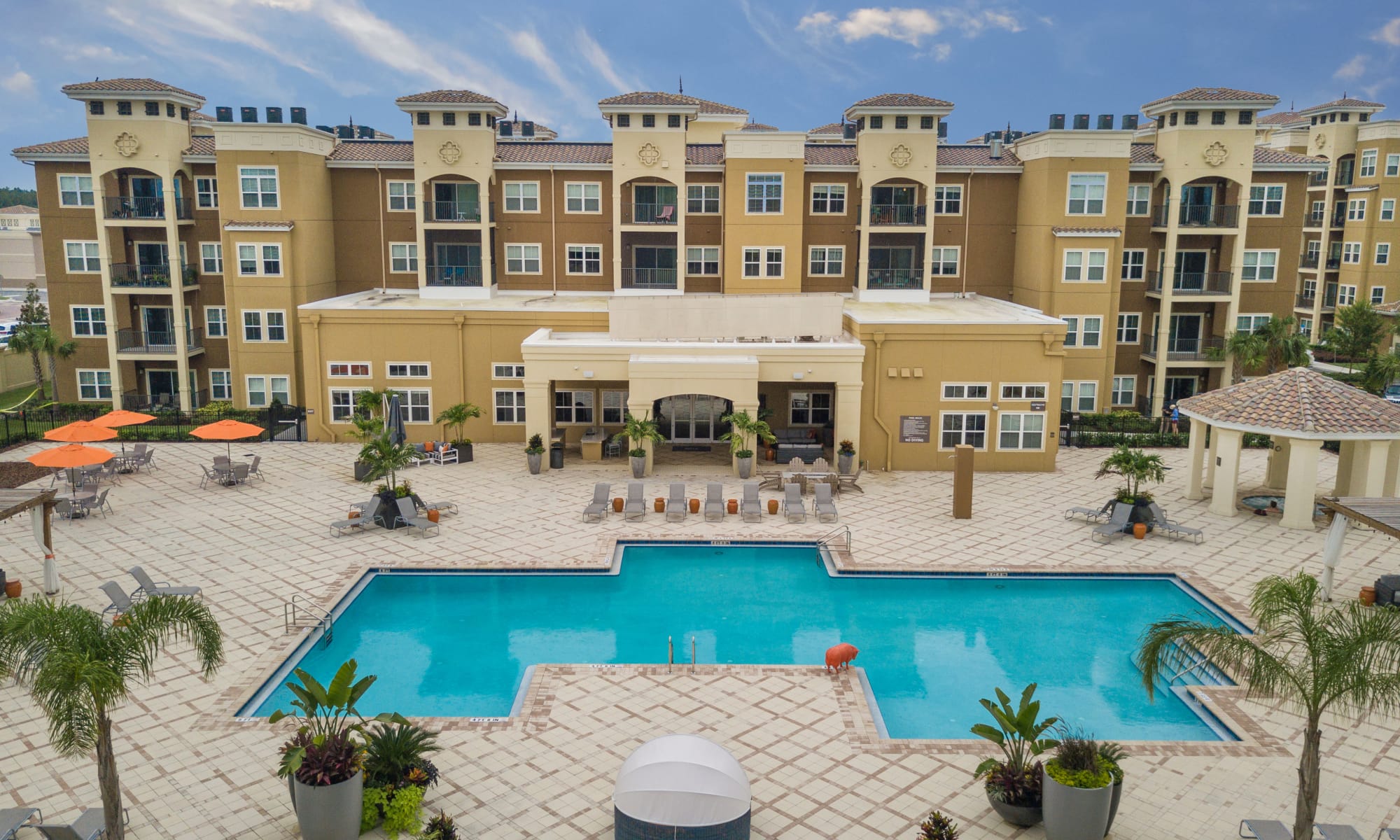 $250 Upfront Concession Look and Lease until further notice on all units.
The Champions Gate Living
Walkable. Convenient. Entertaining. Your new home places you - quite literally - in the center of all that is Champions Gate. Step outside our private-entry gates and you are just moments from 15 restaurants, live entertainment, food markets, hair salons, golf courses, Walt Disney World, Universal Studios and more! It's a hole-in-one destination for convenient urban living.
The Gate Apartments Photo Gallery
Experience our luxury apartment community with a photo tour. Start outside on our beautifully maintained grounds accented by multiple water features. Next, make your way inside, where large floor plans boast king-sized bedrooms and designer kitchens.